SILVER
UP TO 10 KIDS INDOOR ONLY
$599.00
20-30 MINUTES
HANDMADE BUBBLES
WHITE FOG BUBBLES
TRICKS WITH BUBBLES: CAROUSEL, FLOWER, CARTEPILLAR, AQUARIUM
BUBBLE CAKE
HUGE BUBBLES
GIANT BUBBLES
INSIDE BIG BUBBLE

(UP TO 10 KIDS)

ADD: BIG COLORED BUBBLE BEARS +$100
ADD: LED POI STICKS +$50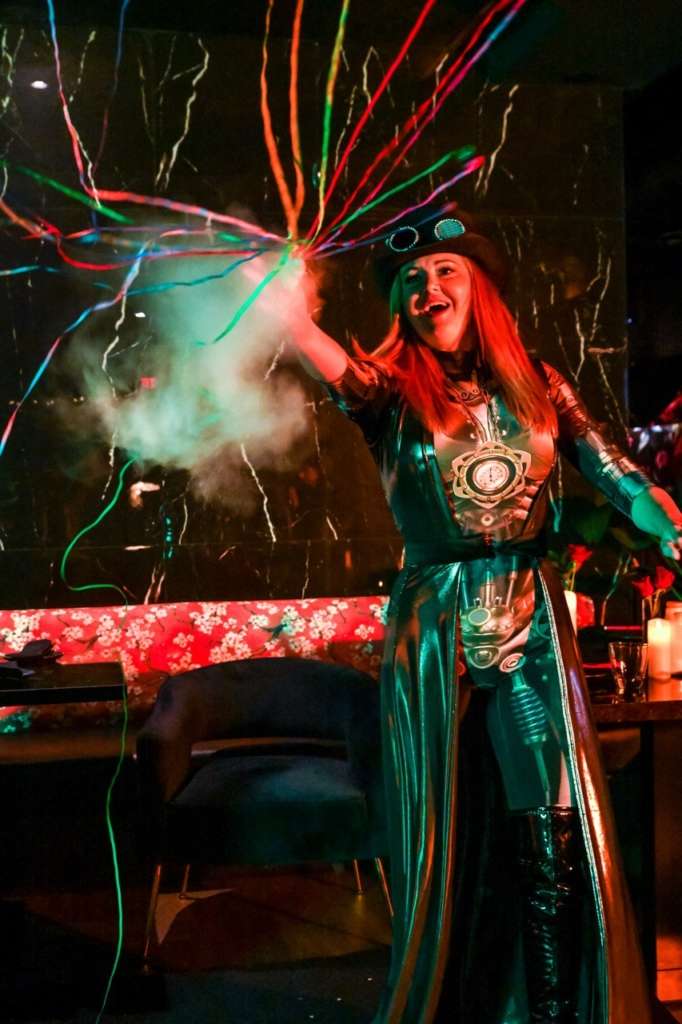 GOLD
 UP TO 30 KIDS
$649
(INDOOR)
40-45 MINUTES
HANDMADE BUBBLES
WHITE FOG BUBBLES
TRICKS WITH BUBBLES: CAROUSEL, FLOWER, CARTEPILLAR, AQUARIUM
BUBBLE CAKE
HUGE BUBBLES
GIANT BUBBLES
INSIDE BIG BUBBLE
BUBBLES STORM
INTERACTIVE WITH BIRTHDAY PERSON
PROFESSIONAL LIGHTS AND MUSIC
BUBBLE FOAM FOR KID`S HANDS
INSIDE BIG BUBBLE

(UP TO 50 KIDS)

ADD MAGIC LIGHT RAINBOW TABLE (+$50)
ADD: BIG COLORED BUBBLE BEARS +$100
ADD: LED POI STICKS +$50
ADD: UV GLOW BUBBLES – $ASK
GOLD
 UP TO 30 KIDS
$699
(OUTDOOR)
40-45 MINUTES
HANDMADE BUBBLES
WHITE FOG BUBBLES
TRICKS WITH BUBBLES: CAROUSEL, FLOWER, CARTEPILLAR, AQUARIUM
BUBBLE CAKE
HUGE BUBBLES
GIANT BUBBLES
INSIDE BIG BUBBLE
BUBBLES STORM
INTERACTIVE WITH BIRTHDAY PERSON
PROFESSIONAL LIGHTS AND MUSIC
BUBBLE FOAM FOR KID`S HANDS
INSIDE BIG BUBBLE

(UP TO 50 KIDS)

ADD MAGIC LIGHT RAINBOW TABLE (+$50)
ADD: BIG COLORED BUBBLE BEARS +$100
ADD: LED POI STICKS +$50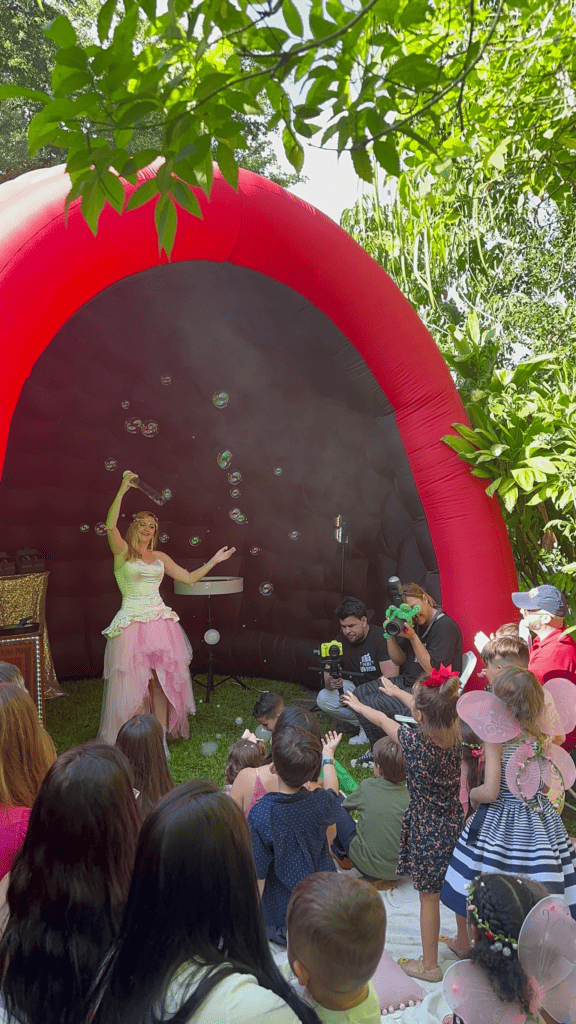 PLATINUM
UP TO 100 KIDS
$799
50 MIN
INDOOR
HANDMADE BUBBLES
WHITE FOG BUBBLES
TRICKS WITH BUBBLES: CAROUSEL, FLOWER, CARTEPILLAR, AQUARIUM
BUBBLE CAKE
HUGE BUBBLES
GIANT BUBBLES
INSIDE BIG BUBBLE
BUBBLES STORM
INTERACTIVE WITH BIRTHDAY PERSON
PROFESSIONAL LIGHTS AND MUSIC
BUBBLE FOAM FOR KID`S HANDS
MAGIC LIGHT RAINBOW TABLE
INSIDE BIG BUBBLE

(UP TO 100 KIDS)

ADD: BIG COLORED BUBBLE BEARS
ADD: LED POI STICKS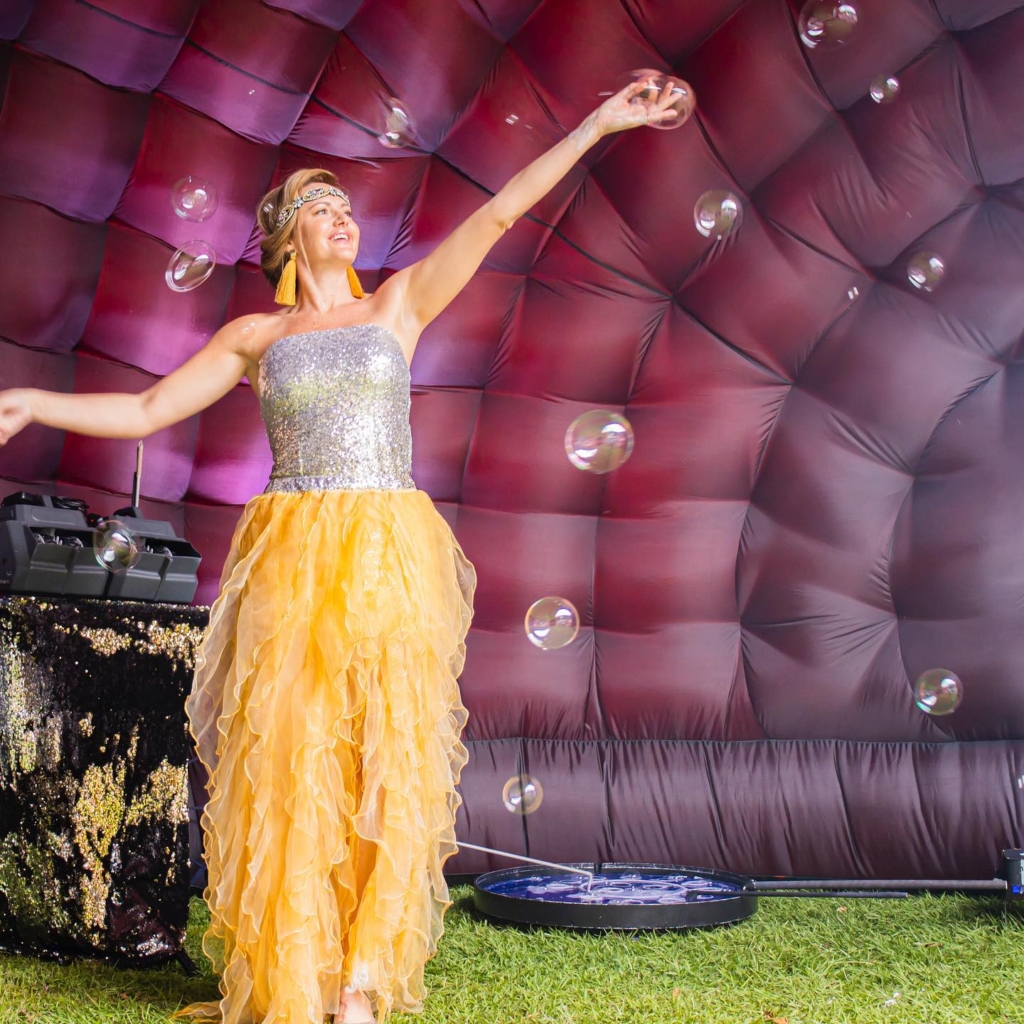 FUN SUMMER
plus travel fee UP TO 50 KIDS INDOOR ONLY
1 HOUR
SUMMER CAMPS
SPECIAL PROGRAM FOR
SUMMER CAMPS!INCLUDES EVERYTHING FOR KIDS FUN!
VIP
UP TO 300 PEOPLE OUTDOOR ONLY
$999
1 HOUR
VIP OUTDOOR EVENT
ALL INCLUDED!
AMAZING PERFORMANCE!
BUBBLE FUN
OUTDOOR
$399
30 min
60 min + $150
OUTDOOR ONLY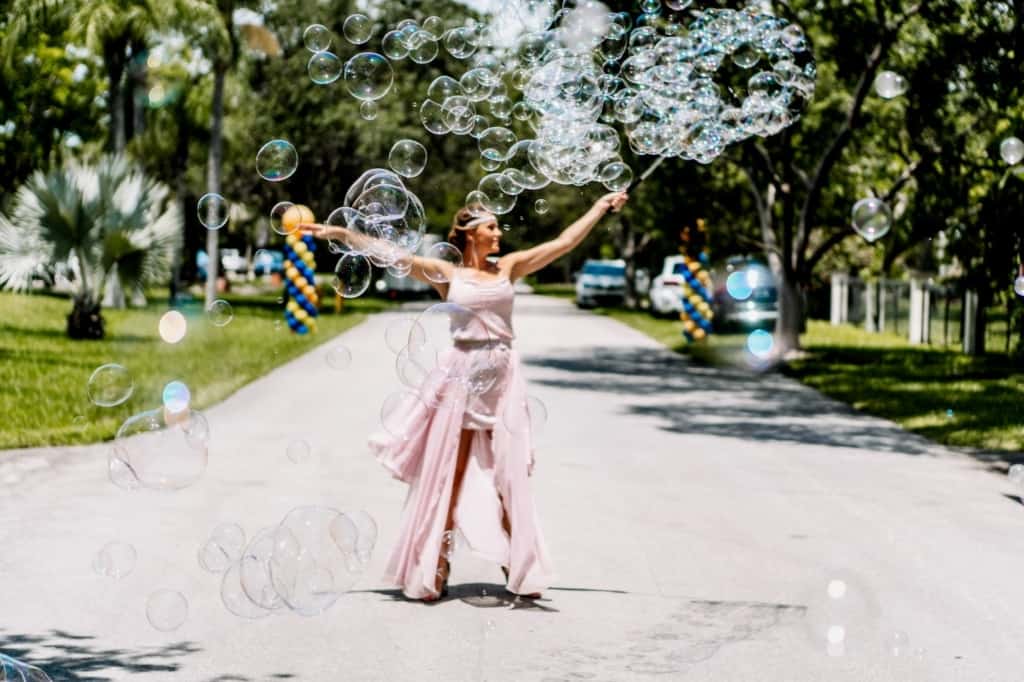 UV GLOW BUBBLES
$899
45 min
DARK INDOOR ONLY
YOUR REVIEWS
Guests Love Us
We ordered a bubble show for our daughter's birthday party. We were very pleased. A whole hour of good time for children, who were having fun, and for parents, who were having rest. The girl was good in keeping children's attention, caring and friendly.
Our party was top class: an interesting program, a striking show, all details were well thought out. We could choose a service package. The birthday party was a success! We are waiting for a new amazing show and emotions!!!
We were just stoked about the show!!! Kristina showed a wonderful and magical world of bubbles that left no one indifferent. Children enjoyed huge bubbles, they became "magicians" and made an incredibly big bubble themselves. And moms and dads became utterly engrossed in the world of childhood and recalled the times when they were children and rejoiced at colorful small bubbles. We will contact you again! Thanks!
It was one of the most fun and unique children birthday parties, where bubbles were the highlight! Amazing bubbles left nobody indifferent at the party, and spectacular huge bubbles gave children and adults an unforgettable feeling of delight. For a little money we received incredible experience and emotions. Everybody had a chance to get into a bubble. All family plunged into the world of childhood and joy! We recommend it to everyone! 😉
Thank you very much, Kristina, everything was organized perfectly!!! Kristina came on time, made the children sit quietly and caught their attention with an interesting program. We got many great memento pictures. Even our youngest kids were captivated! The myth that two-year-olds understand nothing about such shows was busted – you just need the right approach! The party was a success!
The bubble show was a great family entertainment that brought children and adults many positive emotions. Is you want to amaze you guests at a child's birthday party, then a bubble show from Kristina will be the most original and spectacular surprise. Thanks very much for the unforgettable celebration for our family!!!
We ordered a bubble show for our son's birthday party. We want to thank you for adorning our celebration. Everything was vivid, beautiful, exciting, fun! We will definitely contact you again and recommend you to all our friends! Thank you! See you again!
Message: Good morning! We were so happy with the show last year during our summer camp, we would LOVE if you could come again this year. Please contact either Ellen or Corina to arrange a date. Thank you!!
I am very grateful to Kristina for a fantastic party for my son that was interesting to all guests. Children were thrilled about the event and received many positive emotions from the bubble show. Most of all, they liked the trick Inside a Bubble, every kid wanted to get inside a huge bubble and have this moment captured on photo. They were going home reluctantly and in great mood.
Fabulous show
Reserve The Show Today